ANTI HAIR LOSS PROTOCOL
MY.ORGANICS effectiveness guaranteed
Stress, UV rays, pollution and seasonal changes are just some factors that can affect the healthy balance of the scalp and hair growth.
For healthy and strong hair MY.ORGANICS has developed a comprehensive protocol to meet the needs of customers.
In addition to the beloved MY.RITUAL treatments to be carried out in the salon, developed in synergy with the MY.SCALP line, the brand new KIT for treatment at home are available.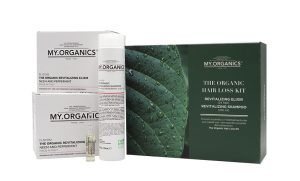 HAIR LOSS KIT
Anti-hair loss treatment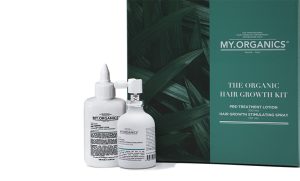 HAIR GROWTH KIT
Stimulating hair growth treatment
The treatments to be carried out at home are the best allies to intensify the rituals carried out in the salon and make the results more effective and long-lasting.
For an intensive treatment, if the problem persists, try our patches: their effectiveness is scientifically proven by clinical tests.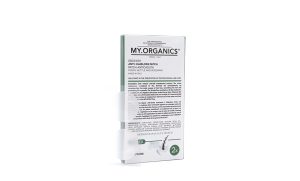 ANTI HAIR LOSS PATCHES
From prevention to maintenance, up to intensive shock treatment for the most challenging conditions. Rely on MY.ORGANICS, effectiveness and guaranteed quality!