OGYRE X MY.ORGANICS
OGYRE X MY.ORGANICS
MY.ORGANICS has always paid great attention to the issue of sustainability and operates every day with the utmost respect for the nature that surrounds us. Among the many environmental problems, one of the most serious is undoubtedly the presence of plastic in the seas around the world.
Since 2022 MY.ORGANICS has wanted to do even more in support of our Planet: establishing a solid partnership with Ogyre.
OGYRE X MY.ORGANICS
Ogyre is the first globally active Italian platform of Fishing for Litter that collects plastic from the seas thanks to local Italian, Brazilian and Indonesian fishermen. Waste collected during normal fishing activity is stored and brought ashore. Once in port, marine litter is properly cataloged and disposed of.

Together with Ogyre, in just one year we have collected 1000 kg of waste from the waters of the Atlantic Ocean, Indian Ocean and Mediterranean Sea, equivalent to 100,000 bottles… but that's just the beginning!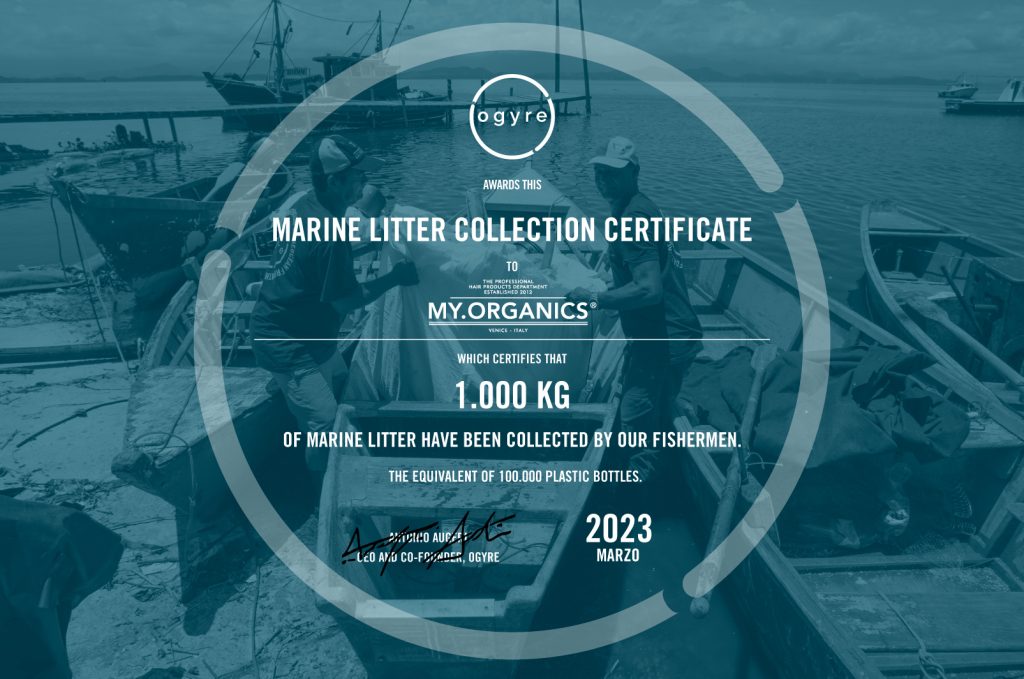 NEW YEAR, NEW GOAL: COLLECTING 1,500 KG OF WASTE FROM THE SEA
The partnership with Ogyre has given us the opportunity to do something concrete to protect our planet. The Ogyre mission fits perfectly with the MY.ORGANICS mission so we decided not to stop at the first goal, but to aim for an even bigger goal.
In just 7 months, thanks to the precious commitment of the crew of fishermen who collaborate with Ogyre, we will clean up the seas of everything that is polluting and damaging the marine ecosystem for the equivalent of 150,000 plastic bottles.