Keratin treatment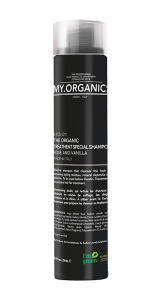 TREATMENT SPECIAL SHAMPOO
ROSE AND VANILLA
250 ml | 1000 ml
This shampoo cleanses the hair, and removes styling products, mineral deposits and chlorine. Better to be used before the keratin treatment, to prepare the hair.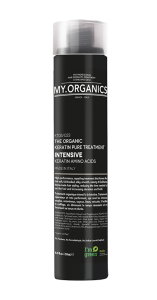 KERATIN PURE TREATMENT INTENSIVE
KERATIN AMINO ACIDS
250 ml
High performance, repairing treatment that leaves the hair soft, full-bodied, silky, smooth, and velvety. It makes homemade hair styling easy, reducing the time needed to set the hair and increasing duration and hold.
KERATIN INTENSIVE PLUS+
KERATIN, SOY AND JOJOBA
500 ml
Keratin smoothing treatment enriched with Glyoxylic acid: a smoothing agent that reacts with the amino acid of the hair. Formulated with jojoba oil, it smoothes the hair while maintaining the hydration of the hair both from the outside and the inside.