Vials

VIALS
SEBUM CONTROL ELIXIR
NEEM, LAVENDER AND EPILOBIUM FLEISCHERI
6×6 ml vials | 12×6 ml vials
Specifically designed to reduce the high production of sebum, thanks to the special synergistic formula that combines NEEM oil, Lavender essential oil and EPILOBIUM FLEISCHERI extract which inhibit bacterial proliferation. It is very gentle on the skin, and purifies the scalp, moisturizing it and making it compact.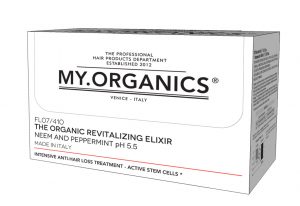 REVITALIZING ELIXIR
NEEM AND PEPPERMINT pH 5.5 – 6.5
6×6 ml vials | 12×6 ml vials
Intensive treatment to reduce intense hair loss and stimulate growth. Possibility of use for prevention and maintenance needs. After 3 months of treatment, there is a consistent decrease in hair loss (up to 60,6%) with an increase in hair density of 22%.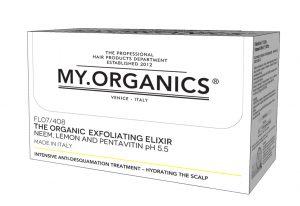 EXFOLIATING ELIXIR
NEEM AND LEMON
6×6 ml vials | 12×6 ml vials
Intensive anti-desquamation treatment that hydrates the scalp. Specifically studied to reduce high desquamation, help the natural exfoliation process and improve skin hydration and normalization. Its special synergic formula combines Neem oil, lemon essential oil and the active substance Pentavitin.