Scalp Treatments

SCALP TREATMENTS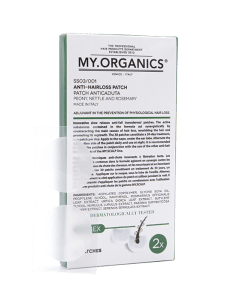 ANTI-HAIRLOSS PATCH
PEONY, NETTLE AND ROSEMARY
30 patches
Adjuvant in the prevention of physiological hair loss. Innovative slow-release anti-hair loss transdermal patches. The active substances contained in the formula act synergistically by counteracting the main causes of hair loss, nourishing it and promoting its regrowth. The 30 patches constitute a 30-day treatment, one patch per day. It is recommended to use in synergy with other anti-hair loss products from the MY.SCALP line and according to the usage protocol.
---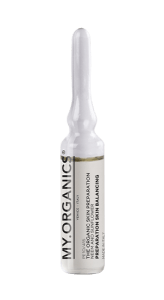 SKIN BALANCING PREPARATION
NEEM AND SUNFLOWER
12×6 ml vials
Soft enzymatic peeling treatment, in a liquid formula. Helps to regenerate and cleanse the skin in-depth, thanks to its light exfoliating action on the scalp. It can be applied via oxygen therapy.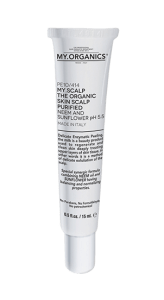 SKIN SCALP PURIFIED
NEEM AND SUNFLOWER
12×15 ml tubes
Soft enzymatic peeling treatment, for a delicate exfoliation of the scalp. This milk is a beauty product used to regenerate and deeply cleanse the scalp, treating the upper layers of the skin tissue and promoting its regeneration.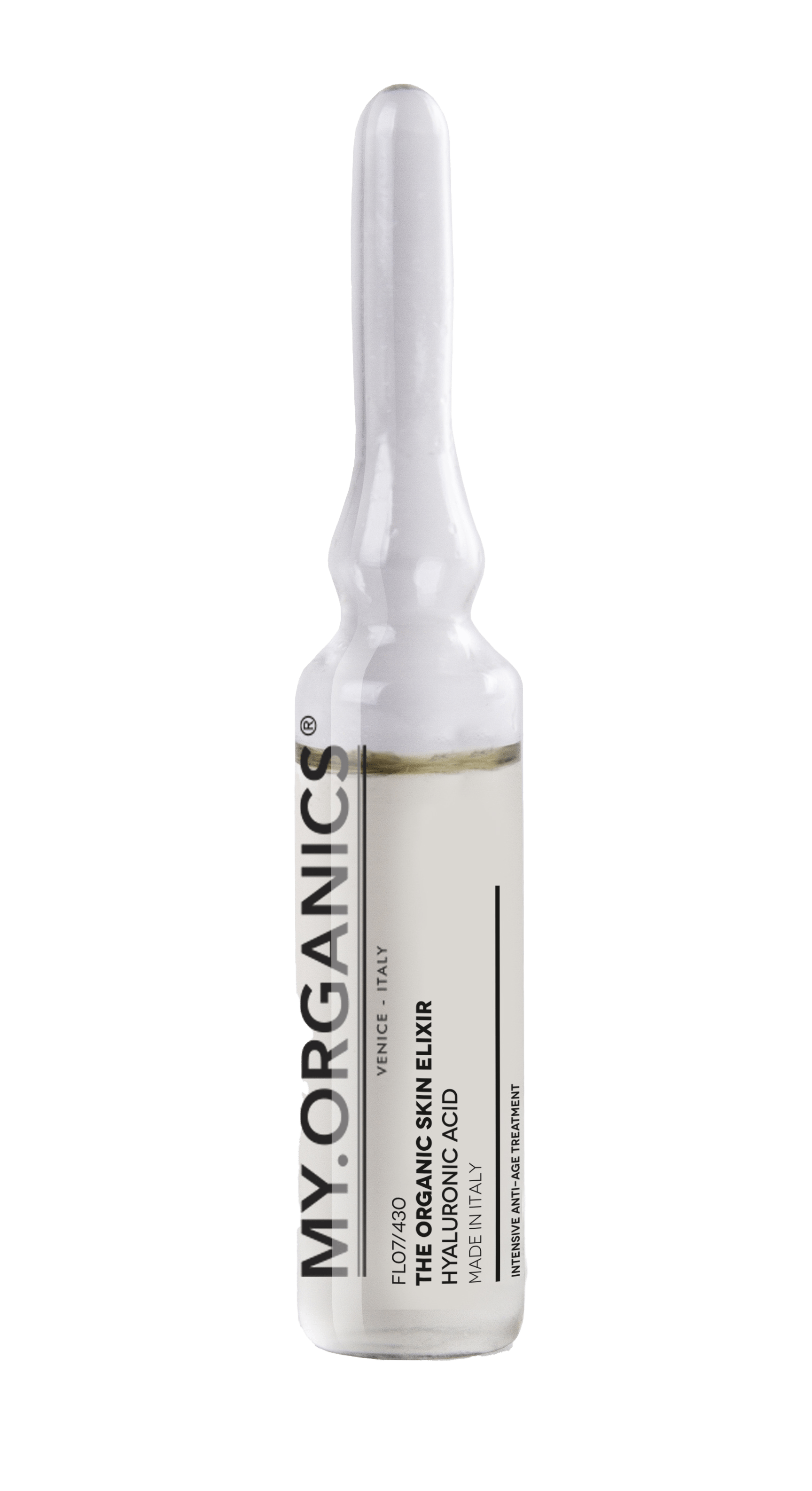 SKIN ELIXIR
HYALURONIC ACID
12×6 ml vials
Intensive anti-ageing filler effect. Serum filler for face, décolleté and hands skin care. The molecular weight of HYALURONIC ACID-BT is produced by biotechnological fermentation. After the application, it creates a protective film on the surface of the skin, which is immediately hydrated and becomes smooth and elastic.
---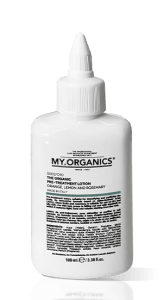 PRE-TREATMENT LOTION
ORANGE, LEMON AND ROSEMARY
100 ml
Pre-treatment lotion, suitable for detoxifying and purifying the scalp. Its innovative formula based on alpha-hydroxy acids (AHA) citrus fruits and rosemary is suitable for use on dry and oily skin. For thin hair, prone to falling out and with dandruff, to which it restores light, tone and volume starting from the root.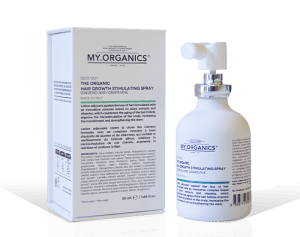 HAIR GROWTH STIMULATING SPRAY
GINSENG AND GRAPEVINE
50 ml
Lotion adjuvant against the loss of hair formulated with an innovative complex based on plant extracts and vitamins, which counteract the ageing of the hair follicle, improve the microcirculation of the scalp, increasing the nourishment and strengthening of the stem.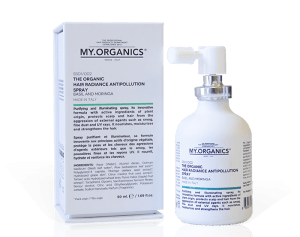 HAIR RADIANCE ANTI-POLLUTION SPRAY
BASIL AND MORINGA
50 ml
Purifying and illuminating spray, its innovative formula with active ingredients of plant origin, protects the scalp and hair from the aggression of external agents such as smog, fine dust and UV rays. It nourishes, moisturizes and strengthens the hair.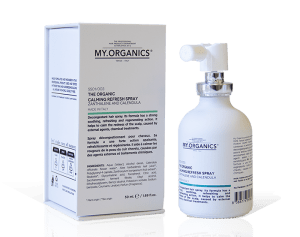 CALMING REFRESH SPRAY
ZANTHALENE AND CALENDULA
50 ml
Decongestant hair spray. Its formula has a strong soothing, refreshing and regenerating action. It helps to calm the redness of the scalp, caused by external agents, chemical treatments.