My.Tan

MY.TAN IS ECOSUN PASS® APPROVED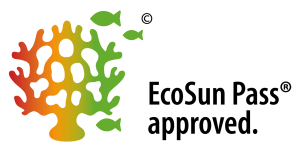 The certification guarantees the environmental compatibility of the MY.TAN UV filter for the marine ecosystem.
Recent studies have shown that some UV filters are very dangerous for the survival of the marine habitat, with very serious consequences.
For this, the new
MY.TAN
solar products are born, with
filters free of harmful components for the environment
, ecologically improved and
guaranteed ocean-friendly
and
reef-friendly
by the
patented EcoSun Pass ® technology.
The
MY.TAN EcoSun Pass®
approved UV filter improves the SPF performance of the cosmetic, allowing a reduction in the amount of total UV filters compared to a conventional formula. It increases the total absorption spectrum of the solar product in a balanced way, without affecting the UVA balance and
respecting the integrity of the marine ecosystem
.
This choice reflects
the commitment of MY.ORGANICS
to offer the customer an
SPF protection
that is of the and at the same time safeguards the balance of aquatic flora and fauna.
MY.TAN ECO-FRIENDLY POUCH
The MY.TAN solar kit is packaged in an innovative, eco-friendly pouch in FSC certified kraft paper.
The FSC certification mark guarantees that the entire MY.TAN pouch production chain derives from environmentally friendly, socially useful and economically sustainable forest management.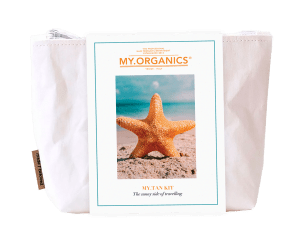 The new
MY.TAN pouch
is:
100% Ecological because it is entirely made of natural fiber
100% Recyclable
100% Hand washable with cold water and neutral soap
Reusable and weight resistant
Food-Grade certified because it is made of natural fiber

---
MY.TAN KIT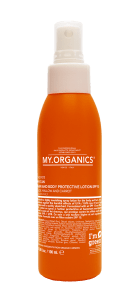 HAIR & BODY PROTECTIVE LOTION SPF 15
ALOE, MALLOW AND CARROT
100 ml
Protective spray lotion formulated with SPF 15 sunscreen to protect body and hair from damage from UVA / UVB rays. The lotion deeply hydrates, soothes the skin and counteracts cellular aging thanks to the botanical extracts contained within it. Its light consistency allows for quick absorption, without greasing.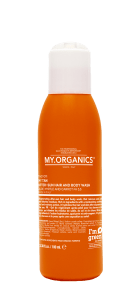 AFTER-SUN HAIR & BODY WASH
ALOE, MYRTLE AND CARROT
100 ml
After-sun cleanser for the body and hair with a regenerating action, which removes residues of sand, salt and chlorine. Rich in ingredients with a moisturizing, soothing and anti-reddening action, the product regenerates hair and skin after exposure to the sun while stimulating the microcirculation.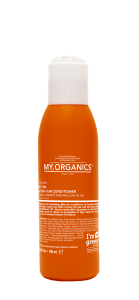 AFTER-SUN CONDITIONER
ARGAN, CARROT AND MALLOW
100 ml
Repairing and nourishing after-sun conditioner. Its formula rich in botanical extracts restores deep hydration to the stem, leaving the hair soft and giving volume and brightness.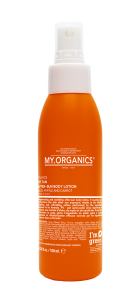 AFTER-SUN BODY LOTION
ALOE, MYRTLE AND CARROT
100 ml
Regenerating and emollient after-sun body lotion. It nourishes and restructures the skin after exposure to the sun thanks to the effective soothing and refreshing action carried out by the ingredients present in its formula. Thanks to the beta-carotene present in its formula, the product makes the skin soft and velvety, giving it a pleasant amber color.