MY.LUXE CONDITIONER

MY.LUXE CONDITIONER
The conditioner of the exclusive MY.LUXE line

GOLD AND NEROLI
to make your hair shine
The precious extracts guarantee an extraordinary result: enhance the shine of the hair, giving silkiness and elegant fragrant notes.

LINSEEDS
for gentle nourishment
Linseed extract gently soothes, hydrates and nourishes hair and scalp.

HYDROLYZED PROTEINS
for deep hydration
Hydrolyzed proteins moisturize and restore the natural elasticity of the stem, significantly improving the overall appearance of the hair.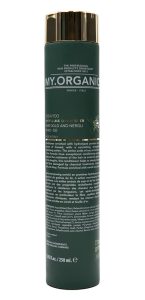 MY.LUXE CONDITIONER
250 ml
Everyday conditioner enriched with hydrolyzed proteins and glyceric extract of flaxseed, nourishing, strengthening and elasticizing. The amino acids of soy and wheat contained in the formula have exceptional conditioning properties and improve the resistance of the hair to external agents.

Applied on the lengths, it helps to deeply restructure the hair fiber damaged by chemical treatments, making the hair soft and shiny. Formula embellished with Neroli and gold leaf.