MY.KIDS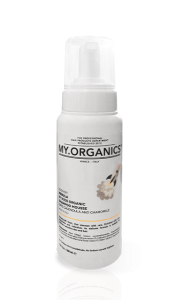 NEBULA
SHAMPOO MOUSSE
OATS, CALENDULA AND CHAMOMILE
pH 4.5 – 5.5
250 ml
Velvety-soft foam, that cleanses with care. Enriched with oats, chamomile and calendula, its delicate formula is suitable for children's sensitive skin and hair.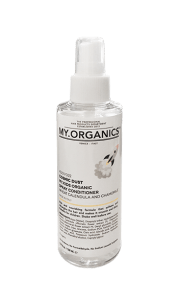 COSMIC DUST
SPRAY CONDITIONER
WHEAT CALENDULA AND CHAMOMILE
pH 5.5 – 6.5
150 ml
Rich and nourishing formula that softens and detangles the hair and makes it smooth and shiny. Suitable for children. Shake well before use.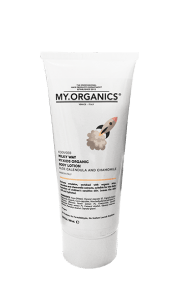 MILKY WAY
BODY LOTION
ALOE, CALENDULA AND CHAMOMILE
200 ml
Delicate emulsion, enriched with organic aloe, calendula and chamomile extracts, suitable for the daily hydration of children's sensitive skin. Leaves the skin soft and hydrated.