Men's Treatments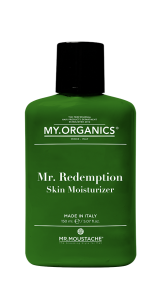 MR. REDEMPTION 
SKIN MOISTURIZER
150 ml
Moisturizing and repairing serum for face and body, after shaving. Its formula based on precious essential oils guarantees the repairing and regenerating functions of the skin tissue, for a specific moisturizing action. Used after shaving, it helps decongest the skin and improve its appearance.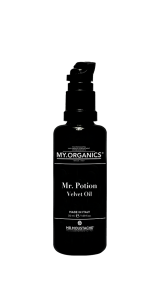 MR. POTION
VELVET OIL
50 ml
Protective oil for the face, softener for hair and beard, with multiple properties and multiple uses:
for the beard: ideal for moisturizing it, without weighing it down and greasing it, and to promote the regeneration of the hair making it soft to the touch
for the skin: ideal for protecting and rehydrating the skin of the face and neck
for hair: to be used as a velvety restructuring product, it deeply nourishes without weighing it down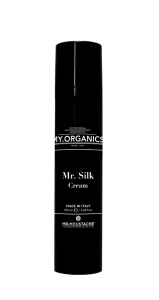 MR. SILK 
CREAM
100 ml
Softening cream, for hair and beard with a silky effect, with multiple properties and uses:
for the beard: ideal for softening and protecting the hair as much as possible, and also to prevent subcutaneous flaking and any redness
for the hair: to be used as a leave-in conditioner, it softens the hair making it soft and silky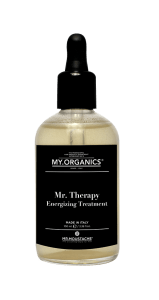 MR. THERAPY
ENERGIZING TREATMENT
100 ml
Intensive, preventive lotion in cases of hair loss and beard alopecia. It stimulates the normal cell renewal of keratinocytes and counteracts the formation of free radicals. The innovative formulation makes this product one of the most effective in preventing hair loss.