MY.KIDS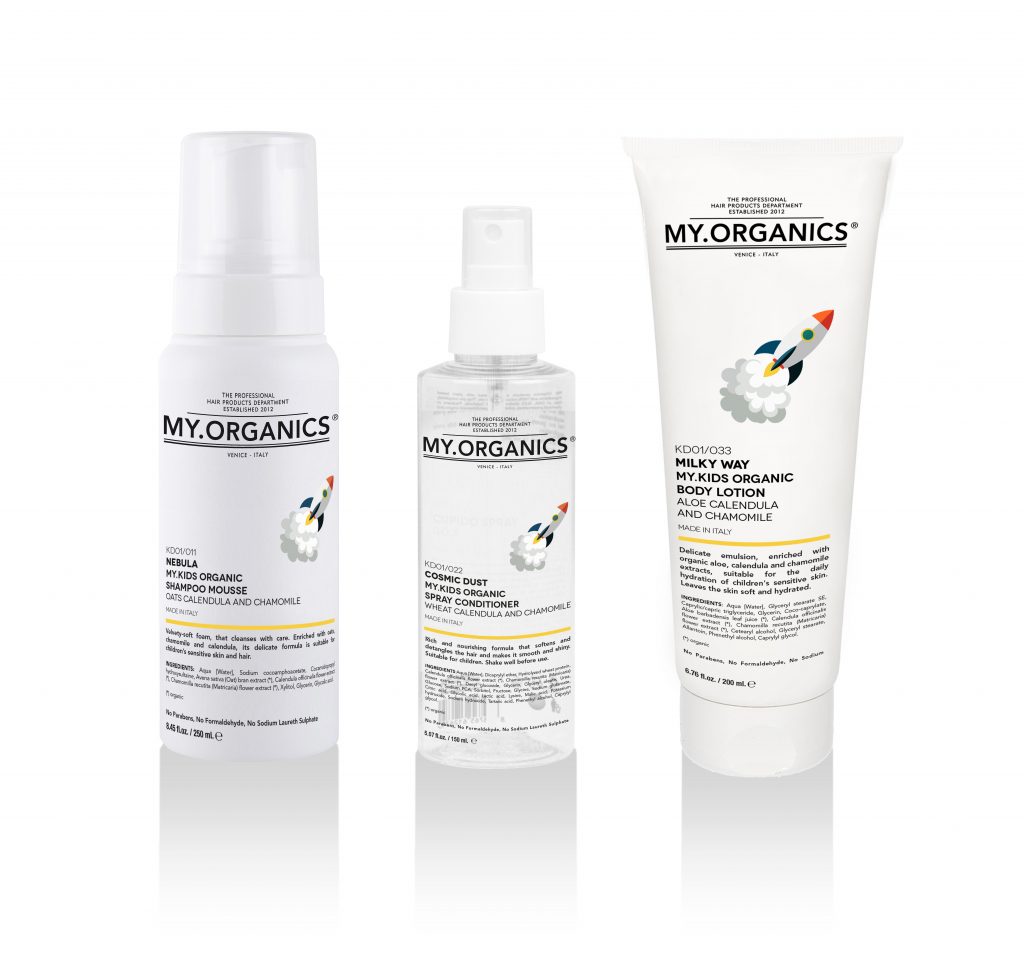 MY.KIDS line is specifically formulated to gently take care of the face, skin and hair of children. Featuring an innovative blend of natural, certified ingredients and organic extracts of flowers and herbs, every product is suitable for children of all ages and will turn hygiene rituals into a fun and playful moment.
NEBULA MY.KIDS ORGANIC SHAMPOO MOUSSE OATS
CALENDULA AND CHAMOMILE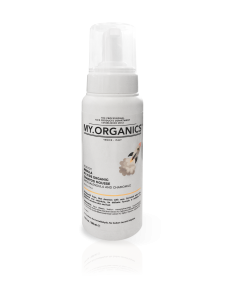 Velvety-soft foam, that cleanses with care. Enriched with oats, chamomile and calendula, its delicate formula is suitable for children's sensitive skin and hair.
HOW TO USE
Apply mousse to the face, body and hair, gently massage and then rinse offthoroughly with water.
COSMIC DUST MY.KIDS ORGANIC SPRAY CONDITIONER – WHEAT CALENDULA AND CHAMOMILE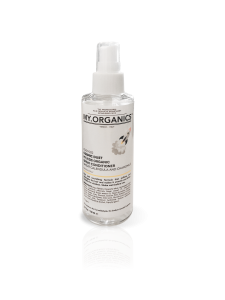 Rich and nourishing formula that softens and detangles the hair and makes it smooth and shiny. Suitable for children. Shake well before use.
HOW TO USE
Spray on hair and gently comb it.
MILKY WAY MY.KIDS ORGANIC BODY LOTION – ALOE CALENDULA AND CHAMOMILE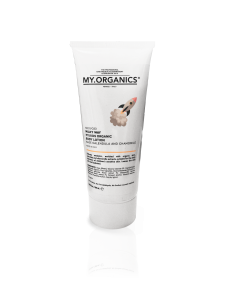 Delicate emulsion, enriched with organic aloe, calendula and chamomile extracts, suitable for the daily hydration of children's sensitive skin. Leaves the skin soft and hydrated.
HOW TO USE
Apply to skin and gently massage in circular motions to ease absorption.