MR.MOUSTACHE MAN LINE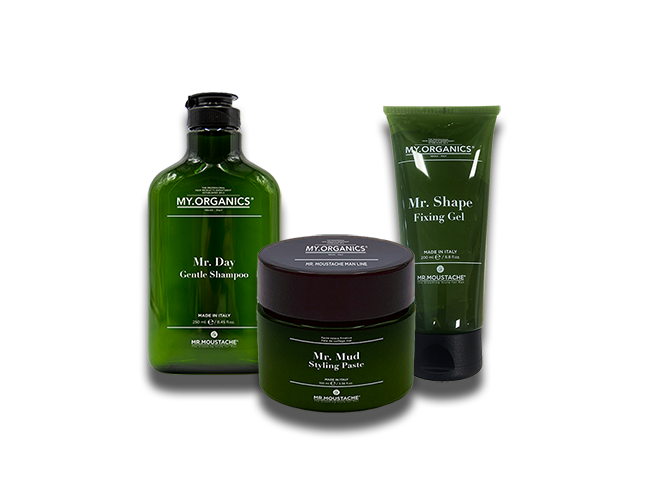 Original and sophisticated barber line. Versatile products, essential for beard, skin and hair care, suitable for daily and professional use.
Mr. Day Gentle Shampoo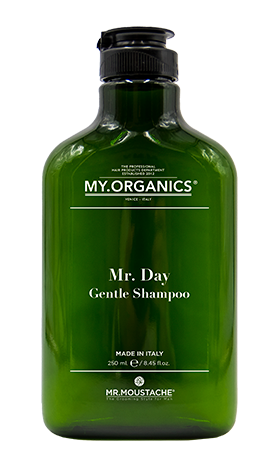 Rich in vitaminizing active ingredients, this shampoo gently cleanses the hair.
Suitable for frequent use, it can also be used for body cleansing.
Its precious formula, rich in natural and biological substances, helps to improve the condition of the skin and hair with each use.
HOW TO USE
Apply to wet hair, massage and then rinse.
Mr. Design Volumizing Spray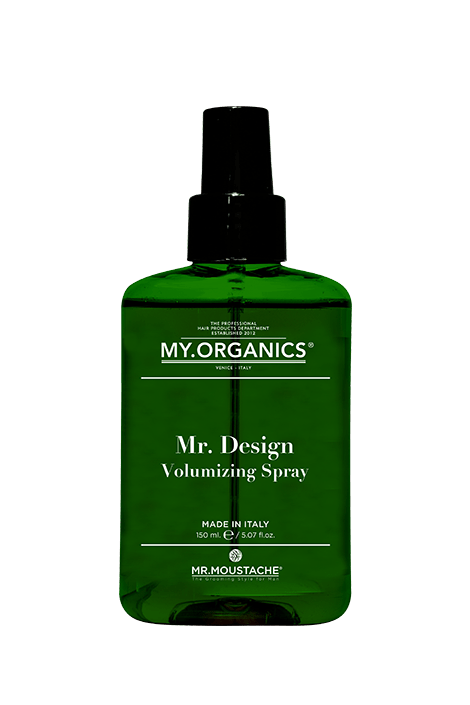 Pre-drying fixative spray formulated with organic natural plant extracts.
Specific for giving volume, it gives definition and structure to the styling without weighing or greasing hair and scalp. Extremely performing, it has an effective hold until the next wash.
HOW TO USE
After shampooing, spray on damp hair to volumize and on dry hair to shape. Spray at the base of the hair.
Mr. Clean Purifying Lotion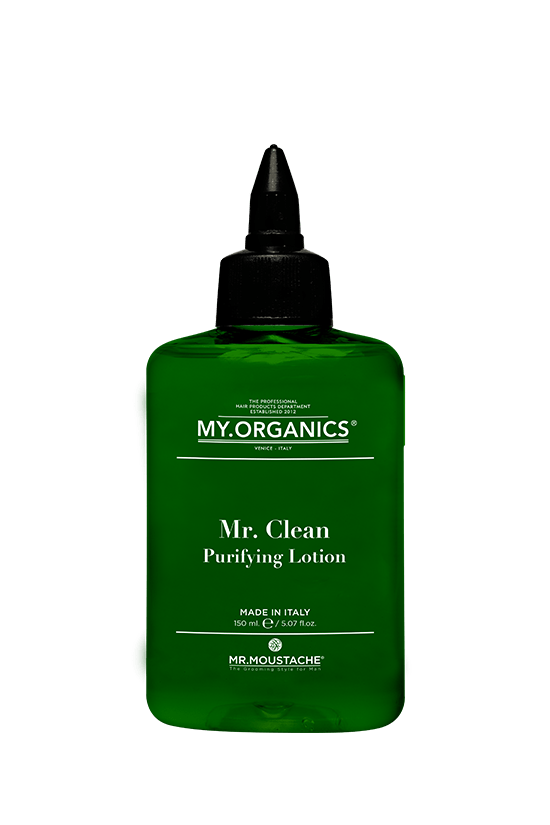 Pre-shampoo cleansing lotion for scalp and hair, helps purify toxins and acts delicately in depth.
Thanks to its high-quality formulation, it visually improves the appearance of the hair, and prepares the skin to receive treatment products.
HOW TO USE
Apply on dry hair and massage for a few minutes before shampooing.
Mr. Profile Shaving Gel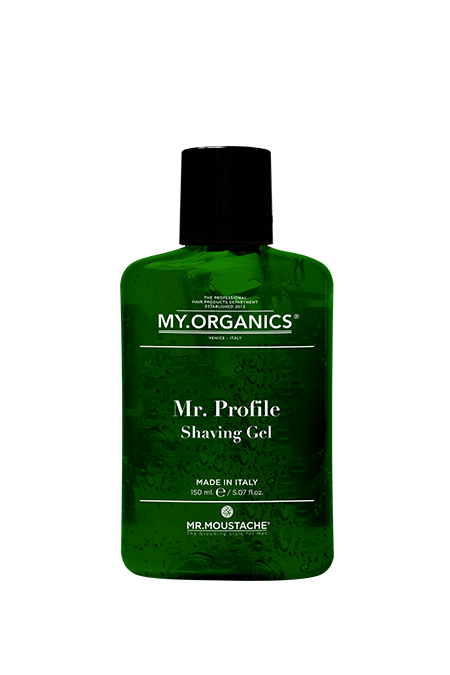 Transparent pre-shaving gel emulsion, specific for beard and profiles.
Its formulation allows effective absorption by the most superficial layer of the epidermis, and this favors a softening action on the hair.
Its special transparent gel formula guarantees a perfect, smooth and homogeneous shave, and avoids irritation of the surface capillaries.
HOW TO USE
Distribute a thin layer of emulsion evenly on the skin before shaving.
Mr. Redemption Skin Moisturizer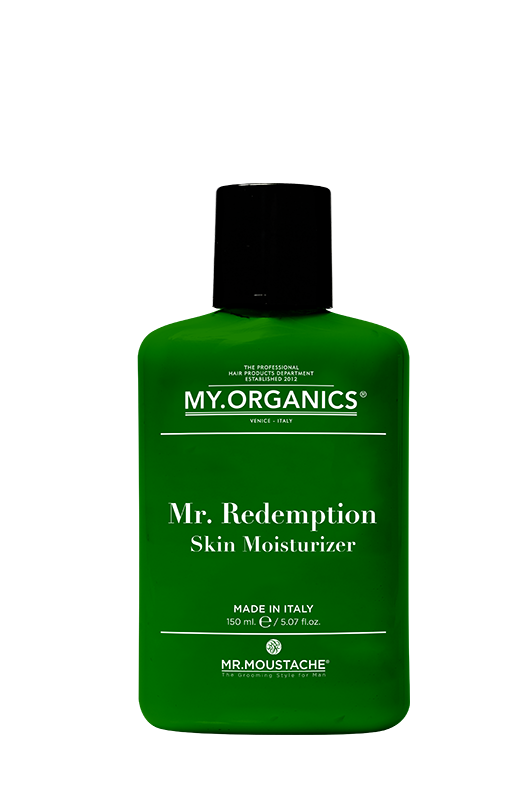 Moisturizing and repairing serum for face and body, after shaving.
Its formula based on precious essential oils guarantees the repairing and regenerating functions of the skin tissue, for a specific moisturizing action.
Used after shaving, it helps decongest the skin and improve its appearance.
HOW TO USE
Apply to the skin and massage until completely absorbed.
Mr. Mud Styling Paste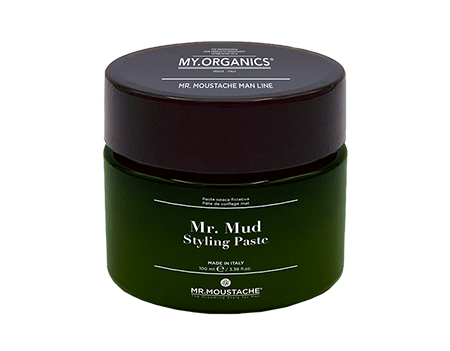 Opaque fixative paste, which gives style, hold and support for along time, without dirtying or greasing.
It is easily removed with cleansing and leaves no residue.
HOW TO USE
Apply to dry or damp hair to obtain a natural fixing effect.
Mr. Shape Fixing Gel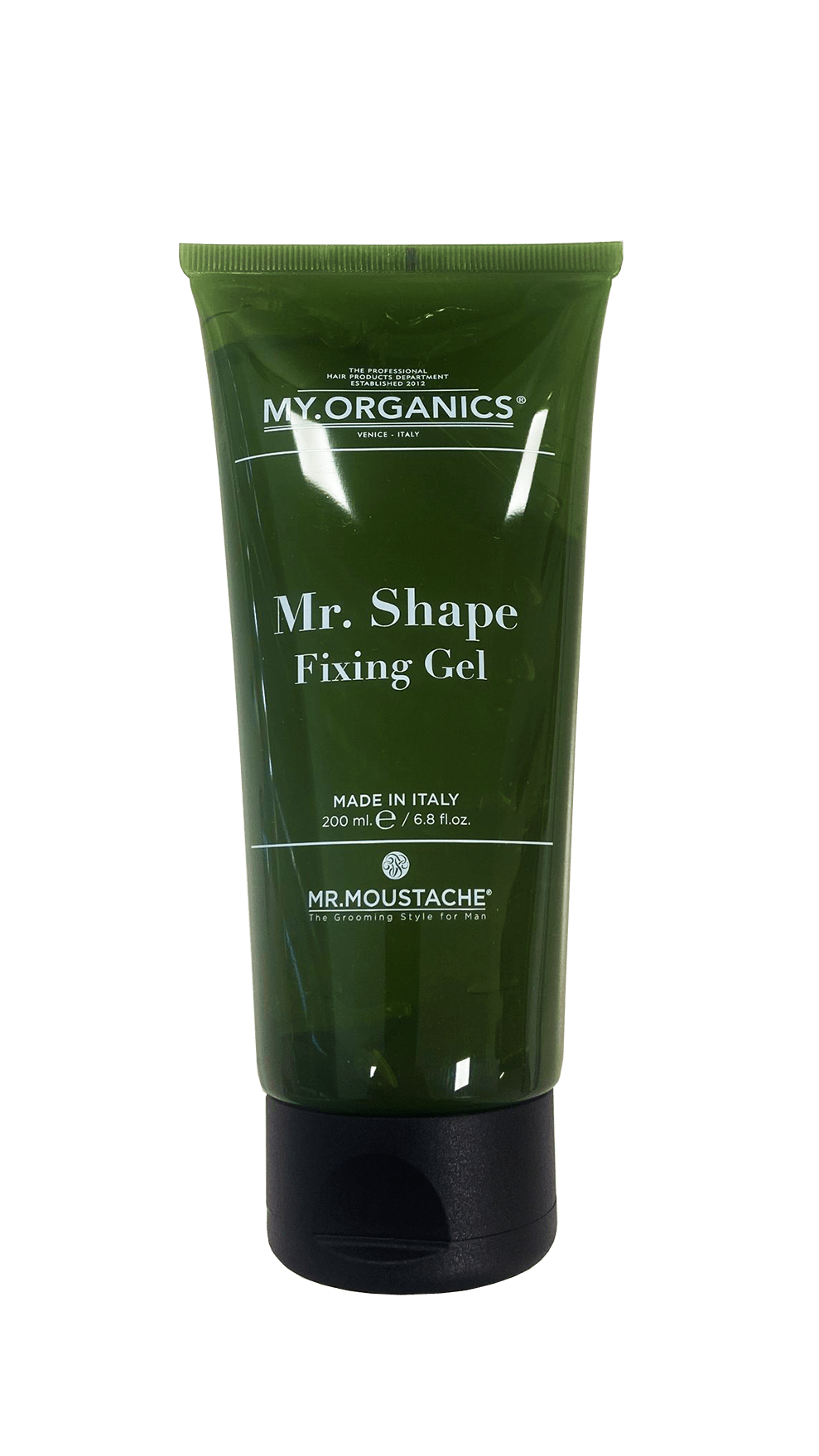 Hair styling gel, formulated with organic natural plant extracts.
Performing on any type of styling, it gives shape and structure to any type of hair for a long time, without greasing.
It leaves no residue, leaving the scalp in excellent condition.
HOW TO USE
Apply to damp or dry hair and shape to give a wet effect.
Mr. Wash Foam Cleanser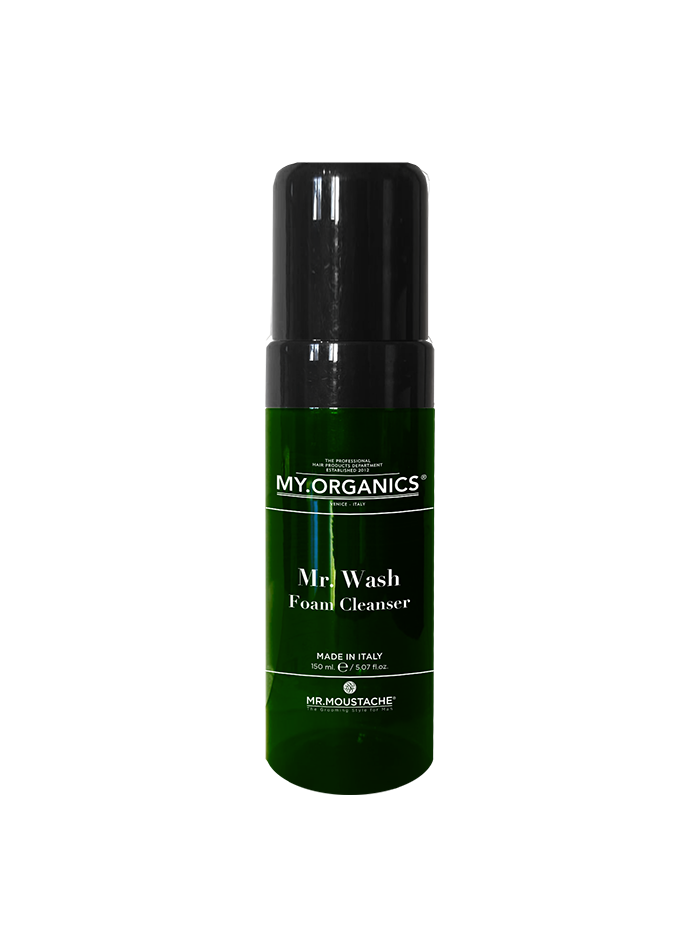 Delicate cleansing mousse for beard and face.
Designed to eliminate impurities, leaves the beard soft and prevents the formation of blackheads and flaking.
It can be used as a face soap for daily cleansing, thanks to its anti-reddening and soothing properties.
HOW TO USE
Apply on wet skin, cleanse and rinse.
Mr. Potion Velvet Oil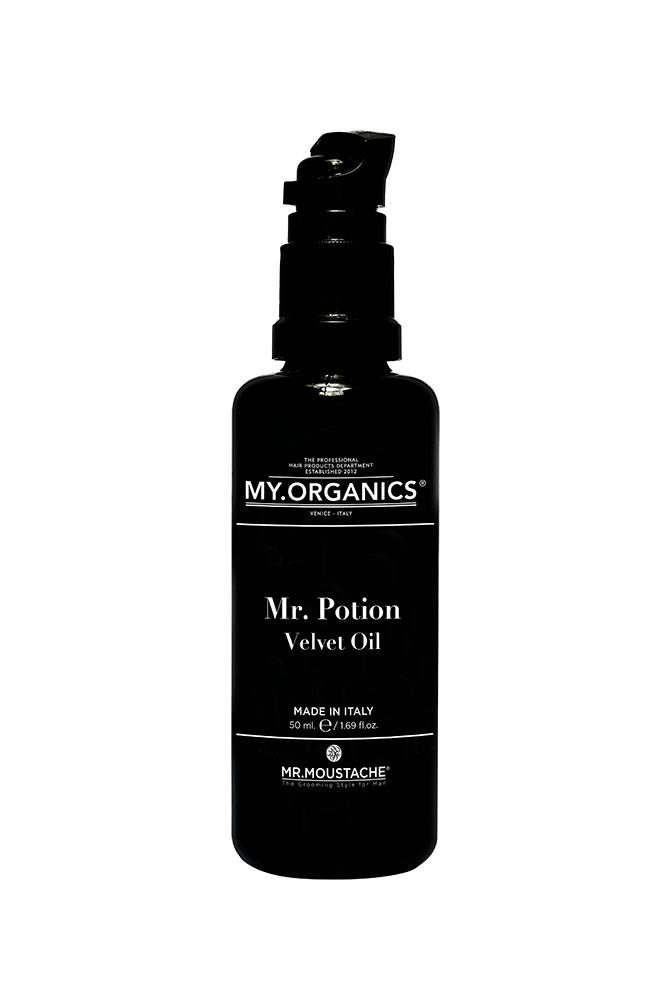 Protective oil for the face, softener for hair and beard, with multiple properties and multiple uses:
for the beard: ideal for moisturizing it, without weighing it down and greasing it, and to promote the regeneration of the hair making it soft to the touch
for the skin: ideal for protecting and rehydrating the skin of the face and neck
for hair: to be used as a velvety restructuring product, it deeply nourishes without weighing it down
HOW TO USE
Apply as desired on face, hair and beard.
Mr. Silk Cream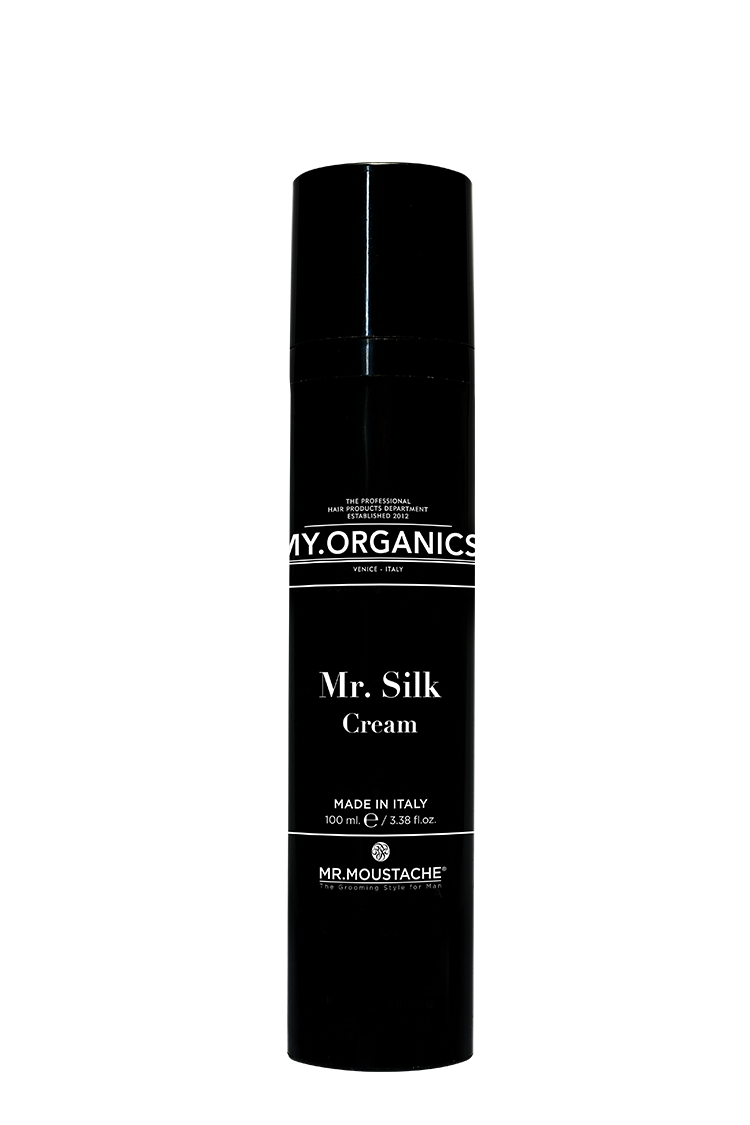 Softening cream, for hair and beard with a silky effect, with multiple properties and uses:
for the beard: ideal for softening and protecting the hair as much as possible, and also to prevent subcutaneous flaking and any redness
for the hair: to be used as a leave-in conditioner, it softens the hair making it soft and silky
HOW TO USE
After cleansing, apply to hair and beard to soften them.
Mr. Therapy Energizing Treatment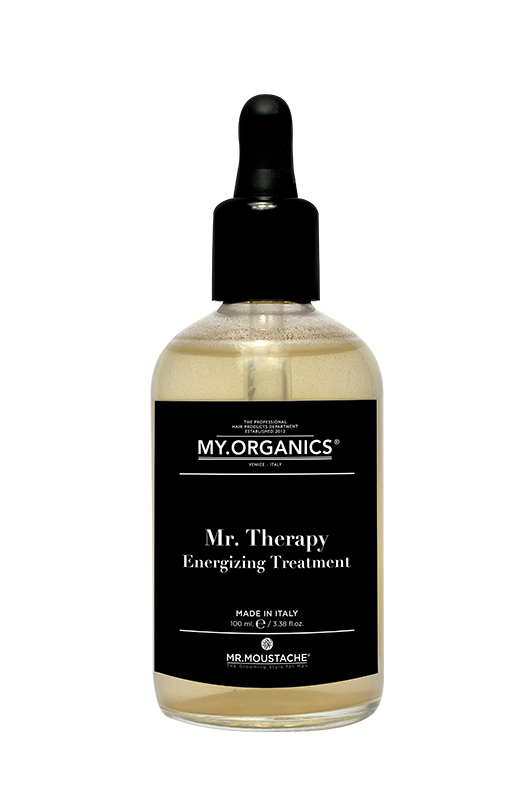 Intensive, preventive lotion in cases of hair loss and beard alopecia.
It stimulates the normal cell renewal of keratinocytes and counteracts the formation of free radicals.
The innovative formulation makes this product one of the most effective in preventing hair loss.
HOW TO USE
Massage evenly on the scalp and areas affected by alopecia.