MY.TAN LINE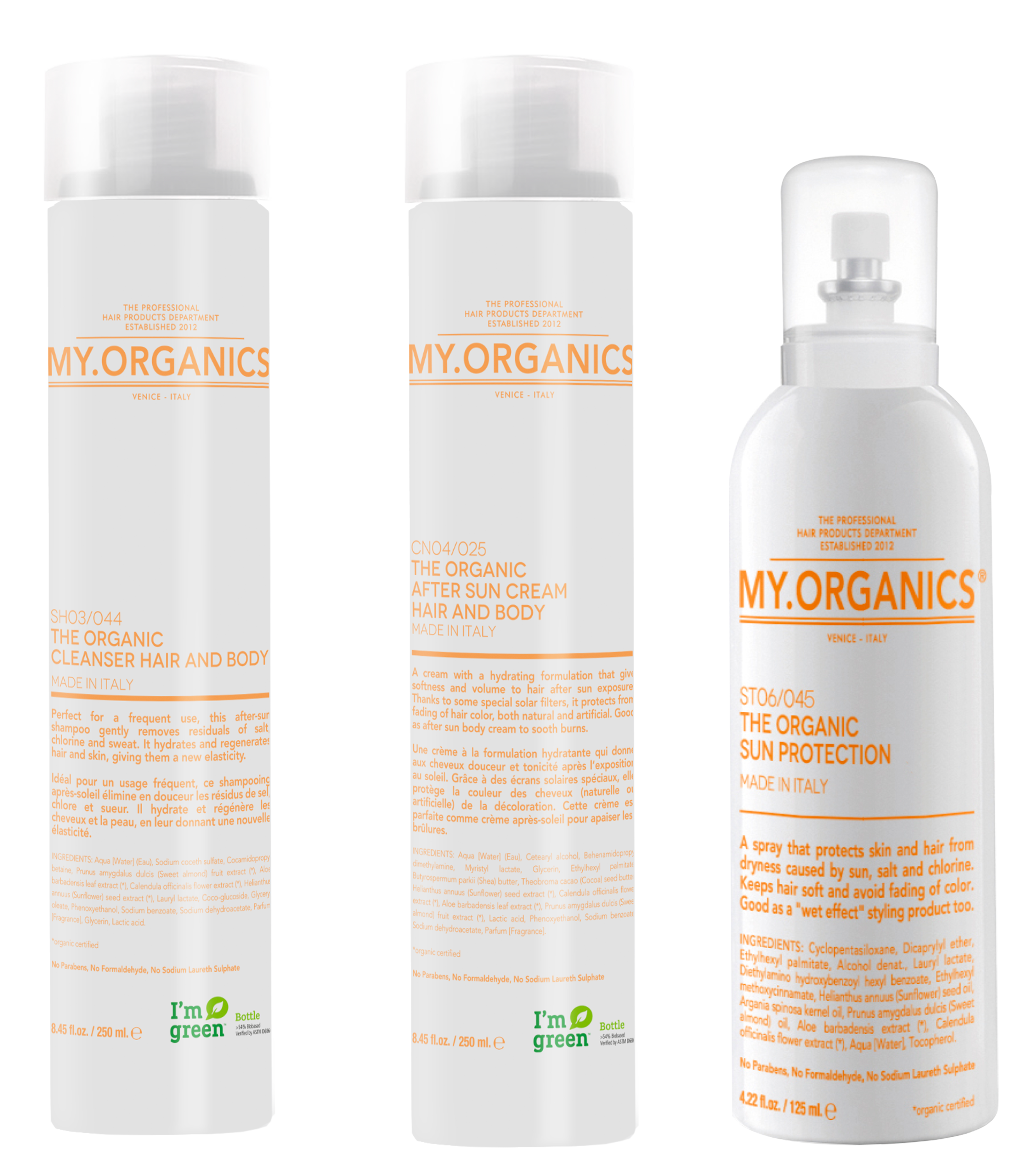 This line is studied to take care of hair also during summer. Ensures the hair high protection from UVA and UVB, deep hydration and nourishment. MY.TAN products protect hair and skin during and after the sun exposure giving more tone and elasticity and making the hair stronger and softer.
THE ORGANIC CLEANSER HAIR AND BODY

Perfect for a frequent use, this after-sun shampoo gently removes residuals of salt, chlorine and sweat. It hydrates and regenerates hair and skin, giving them a new elasticity.
THE ORGANIC AFTER SUN CREAM HAIR AND BODY

A cream with a hydrating formulation that give softness and volume to hair after sun exposure. Thanks to some special solar filters, it protects the hair color (natural or artificial) from fading. Good as an after-sun body cream to soothe burns.
THE ORGANIC SUN PROTECTION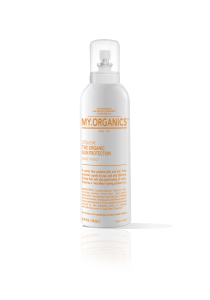 A sun spray that protects the hair from dryness caused by sun, salt and chlorine. Keeps hair soft and avoid fading of color. Good as a "wet effect" styling product too.