We proudly announce that we have reached the goal of collecting 1000 kilos of plastic marine litter from oceans. Another important step towards sustainability, another fundamental initiative of attention to the environment.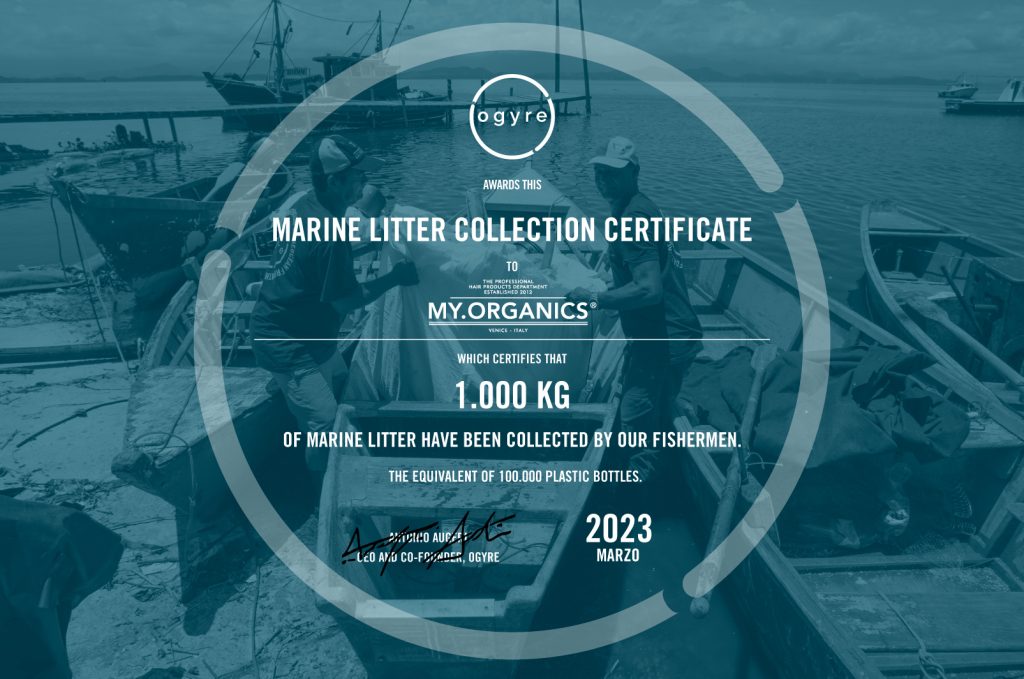 MY.ORGANICS has always been very attentive to the issue of sustainability, but a year ago we decided to do even more in support of our planet: we have entered into a partnership with OGYRE, the first Italian platform, active globally, of Fishing for Litter who takes care of collecting waste from the seas thanks to local fishermen.
To date our fishermen have collected plastic from the Mediterranean Sea, the Indian Ocean and the Atlantic Ocean, equivalent to 100,000 plastic bottles, but this is just the beginning: this year we will do even more!
NEW YEAR, NEW GOAL
By December 31, 2023 we will collect another 1500 kg of marine litter!
That's right! We have decided to continue the partnership with Ogyre by raising the bar. In just 7 months we will clean up the oceans more than we did last year.
We want to carry out ever greater concrete actions because today more than ever our planet needs us. Well-being for nature means well-being for mankind.
DISCOVER MORE
You too can do something to save the seas: with the MY.TAN sunscreen you respect the marine ecosystem.
DISCOVER MY TAN