THICKENING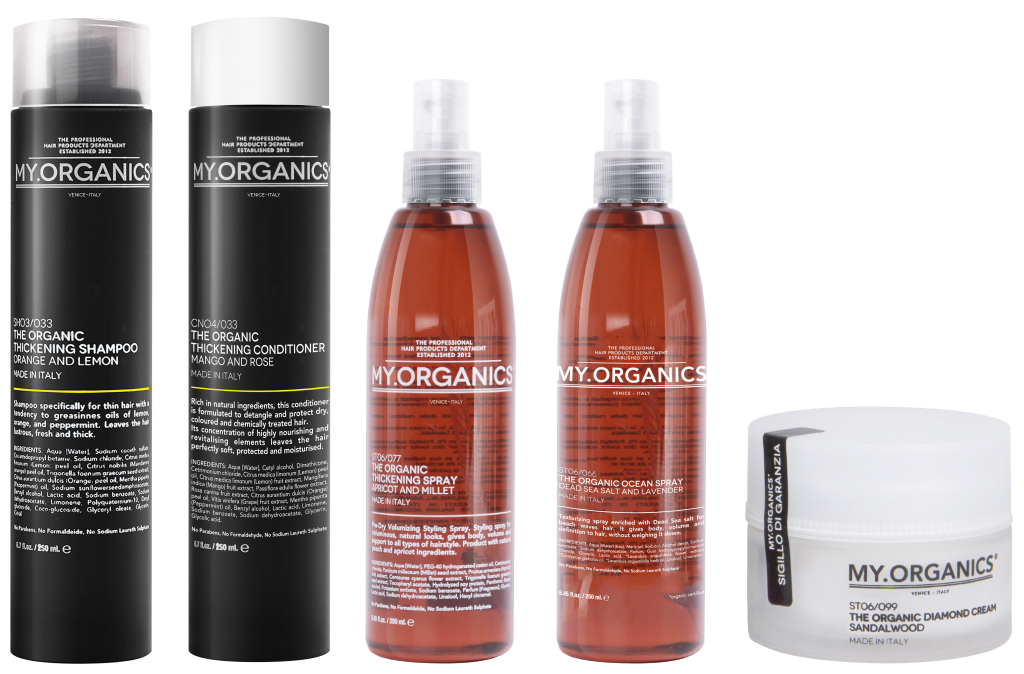 Thickening line protects the scalp thanks to specific essential oils that invigorate the hair making it stronger and thicker. The combined action of all the products gives the hair volume, a natural gloss and a very healthy appearance.
THE ORGANIC THICKENING SHAMPOO – ORANGE AND LEMON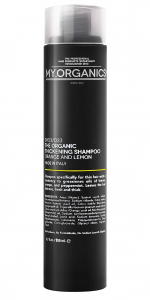 Specific shampoo for thin hair with a tendency to be greasy. It cleanses the scalp in depth, stimulating and retaining the moisture in the hair thanks to the essential oils of lemon, orange and peppermint. It leaves the hair shiny and full of body.
Orange essential oil rebalances the skin preventing problems related to hair loss, giving brilliance and tone to the hair.
Lemon essential oil: thanks to the vitamins that contains, it has an excellent tonic and restorative effect on the hair.
Peppermint is a plant which has well known soothing properties. Its essential oil is used, in cosmetics, to reduce scalp's irritation and reddening, bringing a feeling of freshness.
HOW TO USE
STEP 1: Put on your palm a bunch of shampoo.
STEP 2: Once you have heated up the shampoo with the hands, apply it on the scalp and massage, then distribute it on your hair from the scalp to the tips.
STEP 3: Leave the shampoo on for two minutes.
STEP 4: Rinse with warm water.
STEP 5: Wipe the hair with a dry towel.
THE ORGANIC THICKENING CONDITIONER – MANGO AND ROSE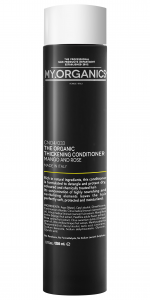 Rich in natural ingredients, this conditioner is formulated to detangle and protect dry, coloured and chemically treated hair. Its concentration of highly nourishing and revitalising elements leaves the hair perfectly soft, protected and moisturised.
MANGO Ideal ingredient for healthy hair it moisturizes, nourishes and regenerates the cuticle, the protective barrier of the hair. Soothing, smoothing and antioxidant gives shine to the cuticle. It also prevents split ends.
ROSE Rose essential oil is used as a treatment for fragile and damaged hair or against scalp's peeling. It instantly enhances hair's solidity and contributes to give health to the hair.
APPLICATIONS
STEP 1: After the shampoo use a bunch of conditioner. Once you have heated up the product with the hands apply it from the ends to the scalp.
STEP 2: Let rest on your hair from 2 to 4 minutes. Best if used under a source of heat, such as a hot towel.
STEP 3: Rinse with abundant warm water.
STEP 4: Wipe the hair with a dry towel.
STEP 5: Drying your hair.
THE ORGANIC THICKENING SPRAY – APRICOT AND MILLET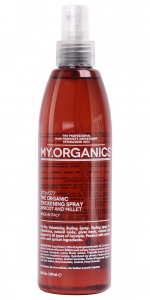 Modelling spray with millet and apricot. Used before drying to create a voluminous or natural look, it adds body, volume and support to all types of hairstyle.
MILLET Millet has nourishing properties that provides new energy to the hair: they quickly grow stronger and sturdy.
APRICOT Apricot's oil, rich in oleic acid and Vitamins A and E, gives back brightness to the hair. It is also a great reinvigorating: it nourishes the hair, strengthening it from the root.
APPLICATIONS Sprinkle the product 3 or 4 times on wet scalp. Gives body to your hair
THE ORGANIC OCEAN SPRAY – DEAD SALT AND LAVENDER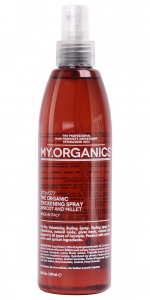 Texturizing spray enriched with Dead Sea salt for beach waves hair. It gives body, volume and definition to hair, without weighing it down.
LAVENDER Lavender essential oil is well known for its relaxing and soothing properties, very useful to give relief to the scalp in case of minor skin's discomforts caused by external agents.
THE ORGANIC DIAMOND CREAM – SANDALWOOD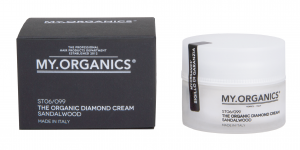 Natural modelling paste containing plant and mineral extracts to add shape, nourish and sculpt all types of short and medium-length curly or wavy hair. Adds body and support. Ideal for ruffled looks, enhancing shape and adding volume and shine. Excellent for extravagant styles.
SANDALWOOD Sandalwood's essential oil nourishes brittle and treated hair. It restores elasticity and softness to dry hair and feeds the scalp.
APPLICATIONS
Complete your hairstyle with. Use this paste both on dry hair or while you are drying them. Then create your hairstyle.